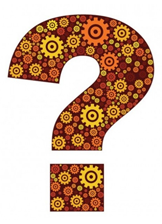 You may have some questions before you decide to enrol with CloudLearn. Here are some of our most frequently asked questions. We believe it is important that you have all the information relating to your course of study before you make a decision to enrol.
What do I need to get started?
With the majority of our learning material delivered online, you will need to have a smart device such as a laptop, smartphone or tablet and connectivity to the internet in order to access these materials. If there are any entry requirements these will be advised on the course page itself.
How do I Study?
Any way you like! Our course materials are available online in CloudPort or through print, allowing you to pick and choose which format to study from. You work through the course units, sections, lessons and activities in preparation for the final exam.
When will I receive my course materials?
You will receive your CloudPort login details within 30 minutes (within office hours), giving you access to all your course materials anytime, anywhere.
If your course comes with printed material. You will receive these materials within 8 working days of enrolling.
What support will I get with my course?
Upon enrolment, you will have access to a dedicated student services advisor and an academic tutor.
Your student services advisor will support you with any administrative and technical issues. Whilst, your academic tutor will support you with any course related questions you have.
In addition to this support you will also have access to the student community forum where you can discuss problems with your fellow course students.
Our core method of teaching highlights the significance of peer support in your learning process and as a result we encourage our students to utilise the support forums.
When can I contact my academic tutor?
You can submit any course queries through the support forums 24 hours a day, 7 days a week. You can contact your tutor anytime and they will aim to get back to you within 24 hours. Your course will have a set duration of tutor support, most will have at least 12 months support included with extensions available upon request.
What format will my course come in?
The majority of our courses are fully digitised and available online through CloudPort. However, some courses are only available in printed format. Please check the course page for details on which format your chosen course will be.
How much will it cost to study with CloudLearn?
The cost will vary depending on which course or courses you choose to study. However, we always strive to be more affordable than our competitors and tend to offer our courses for 15-20% less.
Course fees are displayed on the right hand side of the course page. The total amount can be paid in full or you can choose to spread the cost with one of our monthly instalment plans.
For more information on our payment plans please click here!
Can I spread the cost of my courses?
Absolutely! A payment plan is the perfect way to help you get started on your studies without the big expense. Get in touch today with one of our advisers to discuss our monthly payment plans.
Click here to see an example of how our monthly payment plans work.
Why do you use PayPal?
We accept payments through PayPal because it offers ease of use and security for our students looking to enrol with CloudLearn.
How do I enrol?
Enrolling with CloudLearn couldn't be easier.
Choose the course you're looking to enrol on and follow the purchase process on PayPal.
Once you have completed your purchase our Student Enrolment Team receive an email to confirm your enrolment.
This then triggers our system to produce a unique enrolment key for you and get your printed materials out to you straight away if necessary.
Is it possible to study overseas?
Yes! One of the main benefits of studying with CloudLearn is you can take your study material anywhere in the world and access it at any time.
IGCSE and A-Level exams can be arranged via the British Council in many overseas countries.
Follow this link to access the British Council website for more information about taking exams overseas.
How do I arrange my IGCSE or A-Level exam?
CloudLearn will provide you with everything you need to prepare for your exam. However, we cannot arrange your exam, as is the case with all large distance learning providers.
Access the link here to view Edexcel's External Candidate Information website. Here you will find all the information you need to arrange your exam.
Use our Exam Centre Finder to help locate your closest centre.
If you are having difficulties our Student Services Team will assist you, but be advised we cannot directly arrange them for you.
How long do I have to complete my course?
There is no limit on the time you take to complete your course. From when you enrol on the course you will be allocated a tutor who will support you for 12 or 24 months depending on which course you are taking.
However, once this support period has passed there's nothing to stop you taking longer if you need too. Most of our students have an exam date they are looking to aim for but if something affects this they can take as long as they need to complete the course.
Tutor support extensions are available but will incur an additional cost.
Can all of CloudLearns' courses be studied digitally?
Unfortunately some courses do not lend themselves to digital online study, in this instance we would deliver content through a paper based means.
Course format details are available on the course page, please make sure you read this before enrolling.
Are there any additional fees after enrolling?
We hate hidden costs as much as you, which is why we try our hardest to give you total costs up front before you decide to enrol.
If there is any additional fees, for example; Exam fees or registration fees, these will be clearly stated on the course page so you are aware before enrolling.
How long will it take to study a course?
It all depends on your lifestyle and commitments. Each course has a recommended study time which should be undertaken before sitting the final exam. An IGCSE has a recommended study duration of 120 hours. If you could commit 10 hours of studying per week the course could be completed in 12 weeks.
Contact Details
CloudLearn Ltd.
Strathclyde University Incubator
Graham Hill Building
50 Richmond Street
Glasgow G1 1XP
Phone
0330 111 4006
Email
Social





Request a Callback